GoodSAM 27th March.

An Ambulance Victoria representative will run an introduction to GoodSAM at the Lismore CFA rooms 6pm 27th March, before the Lismore Progress Association meeting. GoodSAM is a free global smartphone app that alerts responders to someone nearby in cardiac arrest. Time matters with response to cardiac arrest, and access to first responders and a defibrillator is particularly important in rural areas. Contact Lismore CFA Community Liaison Officer Lance on Mob 0410 004770 for further information. All welcome.


---
The Story Telling Workshop 19
th
March:
Be inspired and grow your story telling skills in a supportive and creative environment. Join The Story Telling Workshop in Lismore from 2.30pm to 5.30pm Sunday 19
th
March at the Golf Club's Fairway Café and Eatery. This is an opportunity to work with Xan Colman, playwright and artistic director of A is for Atlas, and visiting artist Jorge Andrade from Lisbon. Jorge is an actor, writer and theatre director, and co-artistic director of the Portuguese theatre company mala voadora ('the flying bag').
Details of his company is at https://malavoadora.pt/
This sponsored event is open to all at no cost. Afternoon tea is included. RSVP by the 15
th
March. Places are limited so an early booking will be helpful. Contact Val Lang on M 0407 054823 or Xan Colman on M 0414 912969.

The Story Telling Workshop is part of the I
Love
Lismore celebration of Creativity, Environment and Community in Lismore and its surrounding districts.
This is a Lismore Progress Association Inc. project with support from the Corangamite Shire Community Fund, and
A is for Atlas
which presents interdisciplinary contemporary performance works.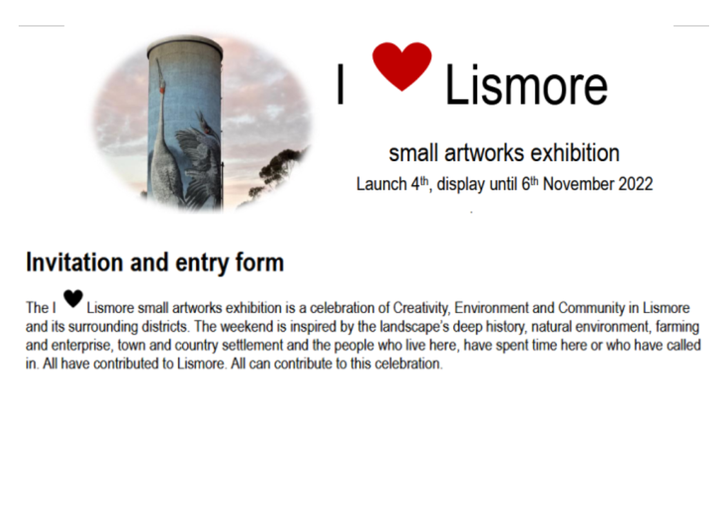 ---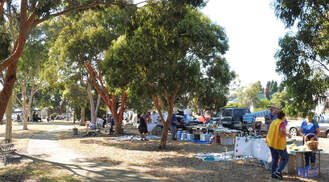 STREET MARKET on Sat Morning 28th Nov, 2020 @ 8am to 1pm-ish, in the Lismore median strip near the Coffee Stop.
***Buy/sell: books, plants, junk, vegies, clothes, toys, .....anything!**
$10 a site BYO everything you need and suitable sale items are of your choice. No booking needed, 1st there, 1st to pick a spot with 1.5 metres required between sites. This is subject to Covid 19 regulations but masks and social distancing regulations are to be followed. BYO hand sanitiser is a suggestion. Postponed if pouring or Covid 19 rules don't allow it. Lismore & District Garden Club.
Enquiries Lorraine 0407875102.
---
Vintage Machinery Group Oat Harvest, 28-29 Nov. 9am to 4pm each day. See us reap, bind, stook and stack the crop to make chaff for the horses!
(Maybe sell some at the street market!)

https://en.wikipedia.org/wiki/Reaper-binder


---