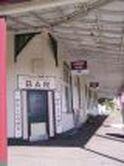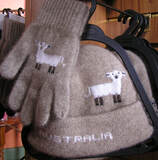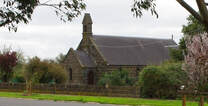 Things to see.......
Follow the
Lismore Discovery Trail.
There are markers along the way.
Grimwade Park,
with its swimming pool, locomotive, bird life along Browns Waterholes walk.
Views of the flax mill
which was part of the War effort.
Murnong Indigenous Garden
is developing in William St next to the Bowling Club
Historic Precinct
with buildings dating back to 1864.
See
points of interest
around Lismore, and view interesting
Lismore buildings.
Nearby Lake Tooliorook,
an ideal place for camping, fishing, and bird watching.
And also
nearby Mount Elephant
which you can climb for stunning views of the volcanic lakes and plains .
Follow the Dry Stone Wall Trail
around Derrinallum, Pomborneit and Noorat.
Birdwatchers can check out the
eBird Hotspots around Lismore
. Grimwade Park (26 sighted), Lake Struan (66), Lake Tooliorook (77).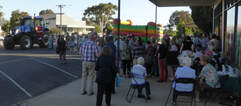 Also:
There are 2 maps. One of
Lismore township,
and one of the
attractions around Lismore.
Use the yellow figure in the corner of the map to walk down the streets and see the sights in "streetview".
There is also a map of
Lismore 100 years ago
. Use the yellow figure to walk down the streets. Tell us if you have any photos or stories from those times.