Past Events
Anybody with any news (gossip or scandal!) send it to us in the "contact us" link at the top of the page. We reserve the right to publish or not.
Click here for current news from local newspapers and radio.
EVENTS PAST
17 Dec 2016 Lismore street party.
The reindeers are out grazing.
11 Nov 2016 Remembrance Day Ceremony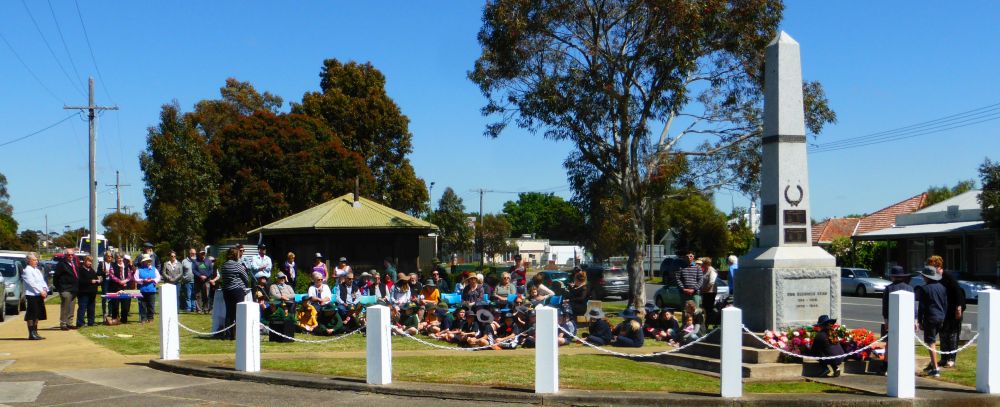 25 July 2016 At the Progress Association AGM John Elder introduced us to the amazing birds of the Southern Ocean.

23 June 2016 Hon. Dan Tehan announcing Federal Govt funding for Discovery Trail interpretation materials.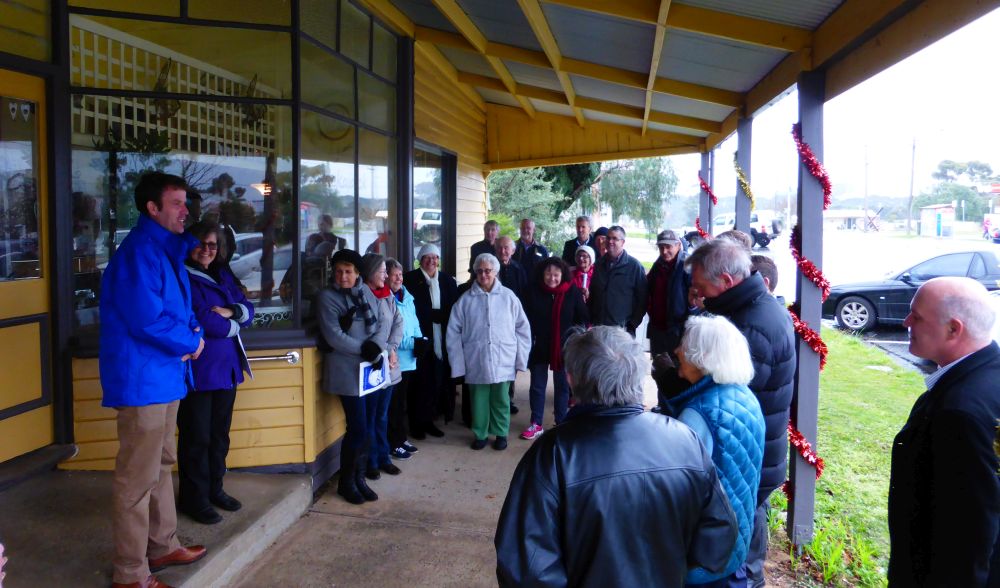 Dan Tehan announcing funding for interpretation materials.
12 April 2016 "The Mikado" played in Lismore to a packed Opera House.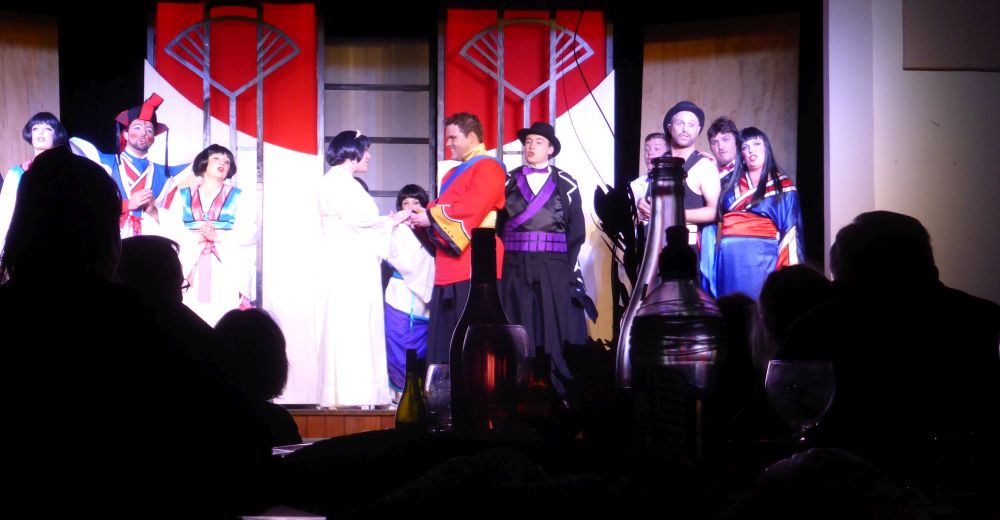 17 Feb 2016 Opening of Lismore Discovery Trail.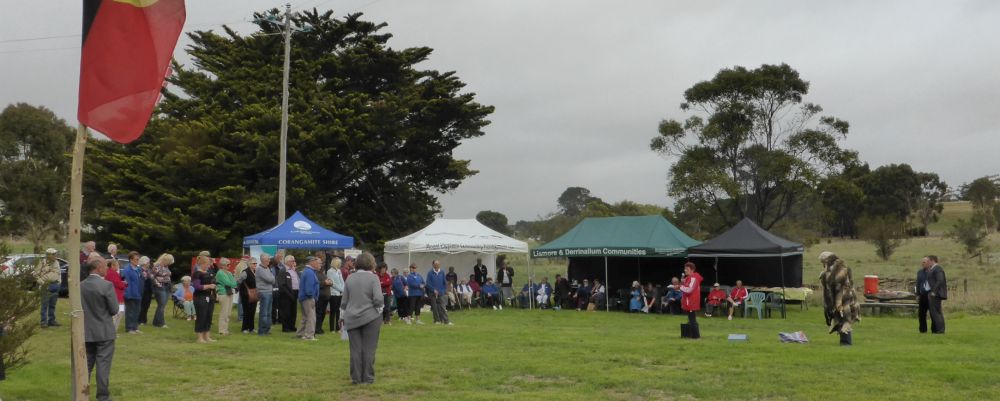 Welcome to Country.
(more photos on Lismore Facebook )
1 Feb 2016 John (Whoopy) Worrall funeral
(Click here for his Obituary in the Camperdown Chronicle)

Whoopy funeral
11Dec 2015 Christmas street party followed by carols.
Kids appeared from everywhere for the jumping castle, sausage sizzle, Santa and carols.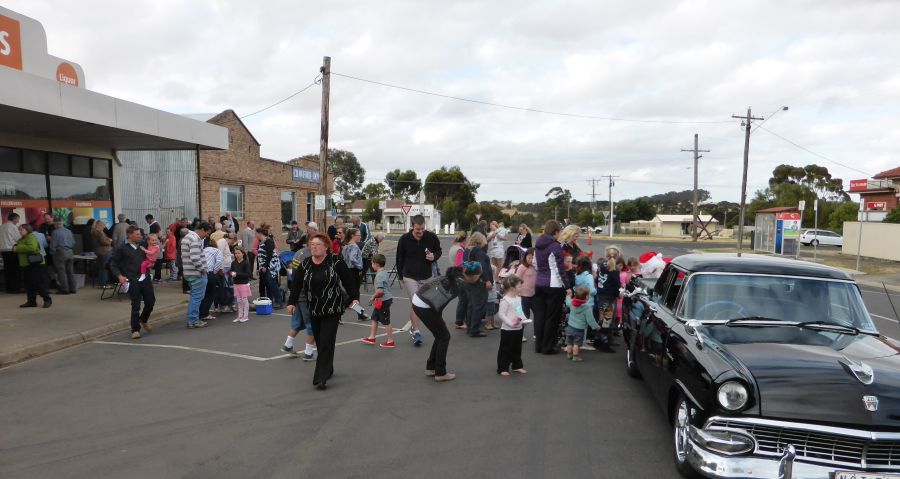 Santa arriving at the street party.
14 Nov 2015 "Lake Tooliorook and its Surrounds" book launch.
Lorraine Graham has produced a selection of stories and history of the Lake and surrounding district.
Locals read extracts on the day, and you can click here to read them online.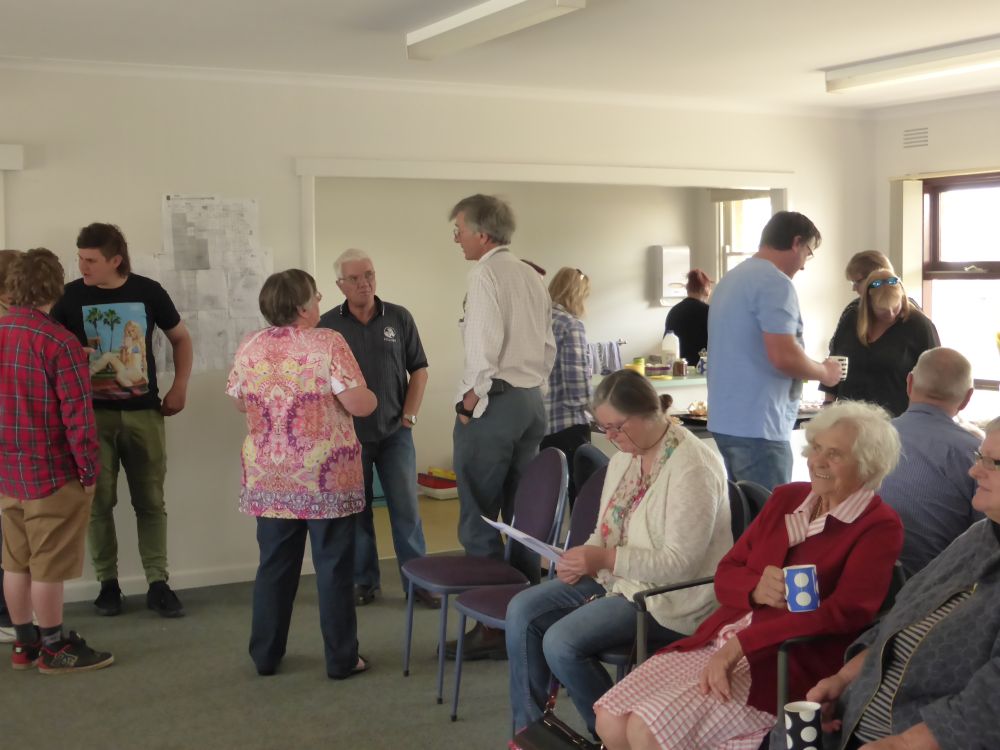 4 Nov 2015 CFA Fire Awareness Night.
We learnt about what the fire danger sign at the swimming pool entrance means.
We learnt how to avoid dehydration and fatigue.
We learnt how to prepare your personal fire plan. (Spare copies at the fire station).
We learnt what will happen when a fire threatens Lismore. (Big threat to north side of Gray St and Highway. Avoid toxic smoke.)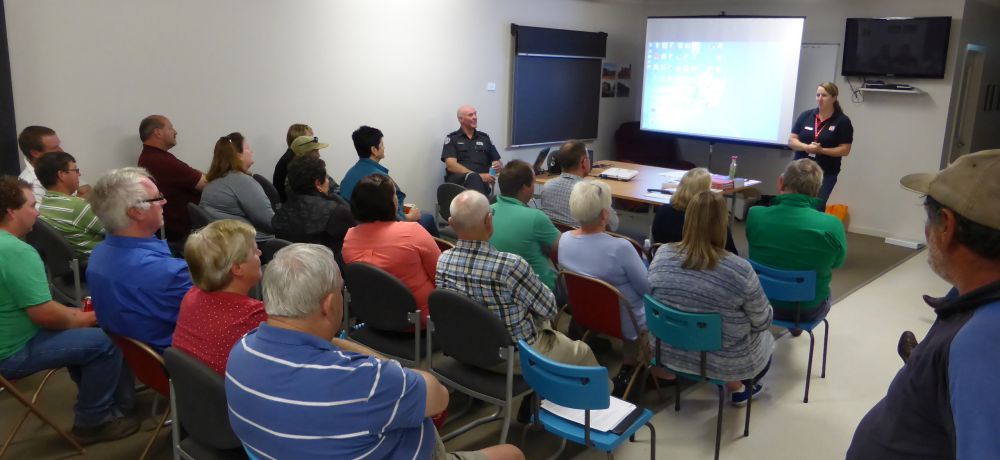 19 oct 2015 Unofficial opening of the Walking trail bridge.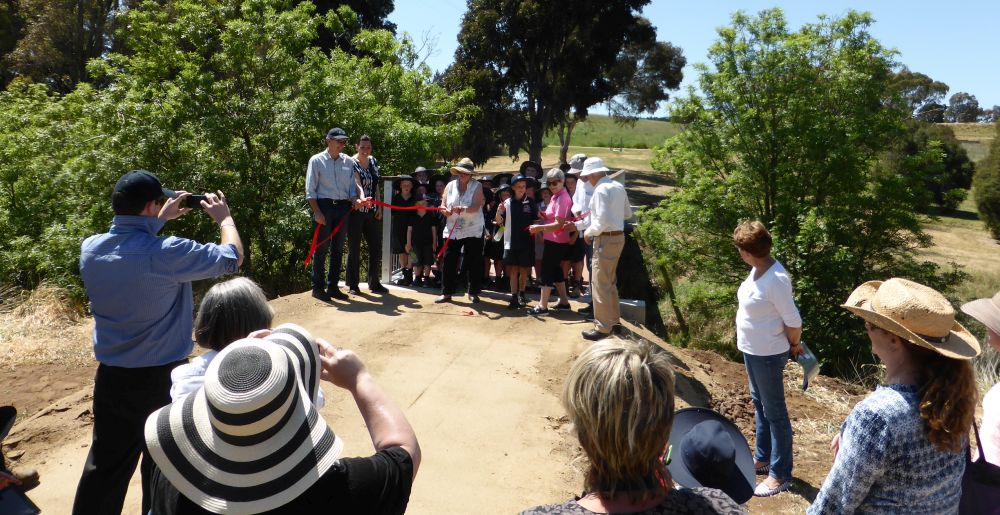 Opening the walking trail bridge
17 Oct 2015 Melbourne to Warrnambool Cycle Classic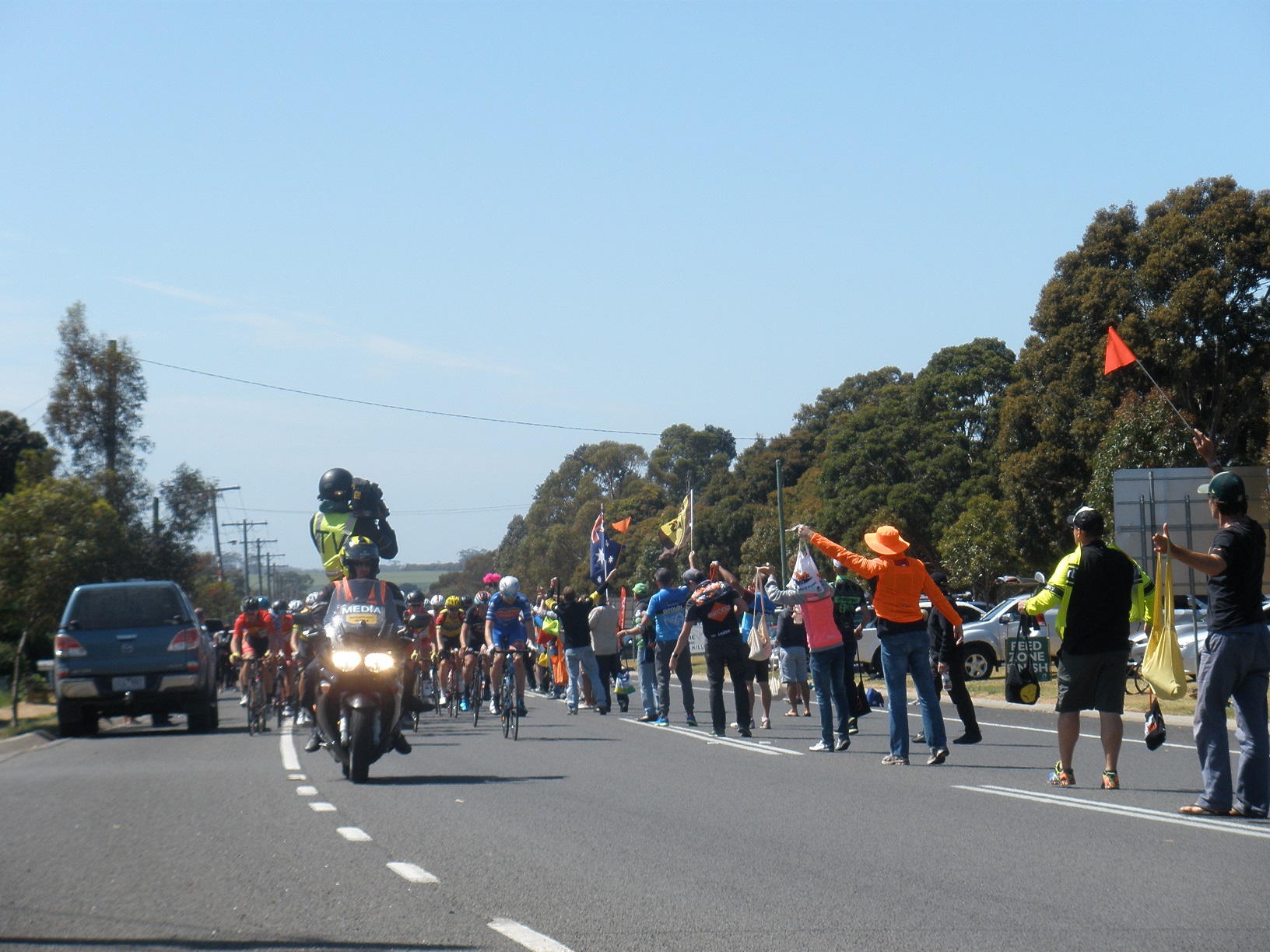 Cycle lunchtime
4 July 2015 Camera Club Photo Show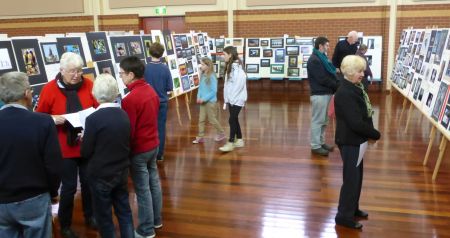 18 May 2015 Dedicate Gallipoli Oak memorial at the primary school

25April 2015 Walk down Williams St WW1 Honour Avenue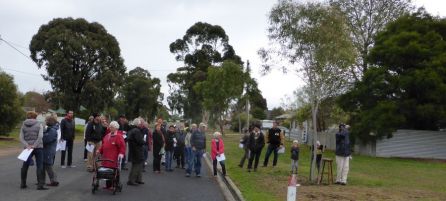 25 April 2015 Centenary ANZAC ceremony at Cenotaph.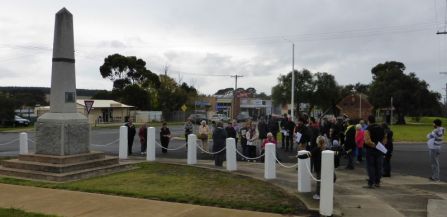 6Dec 14 Celebrate 50 years of Pool Opening!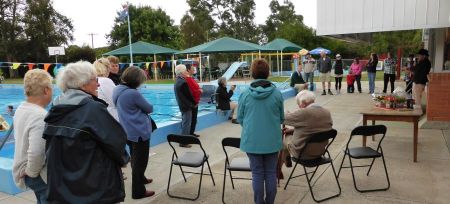 4 Dec 14 Landcaretalk on past and future climate and lake levels. (Not good!)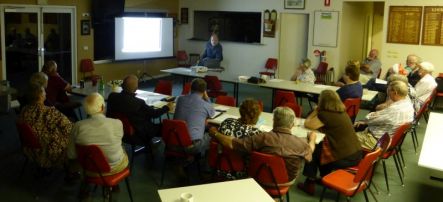 1nov 2014 Walking track funding approved. Terry Mulder presents approval.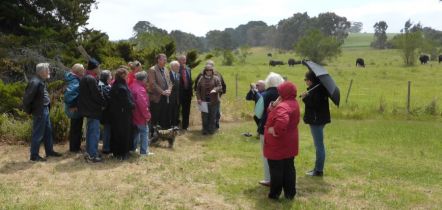 Walking track will include a bridge across Browns Waterholes.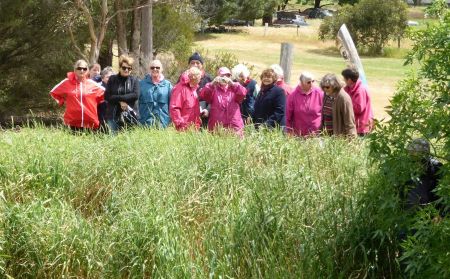 12Oct 2014 Presbyterian Church celebrates 150 years! Click here for photos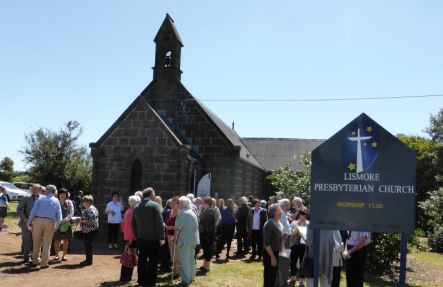 Ted Goodacre awarded "Senior of the Year".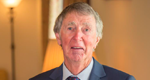 Congratulations to our Senior of the Year Award winners.
Congratulations to Mr Ted Goodacre of Lismore, who was announced the 2014 Victorian Senior of the Year at a special ceremony at Government House this week. Ted was nominated by a range of Lismore and district community organisations for his decades of inspirational volunteer work in the Lismore region.
Garden club events 20 Sept 201. Click here for more photos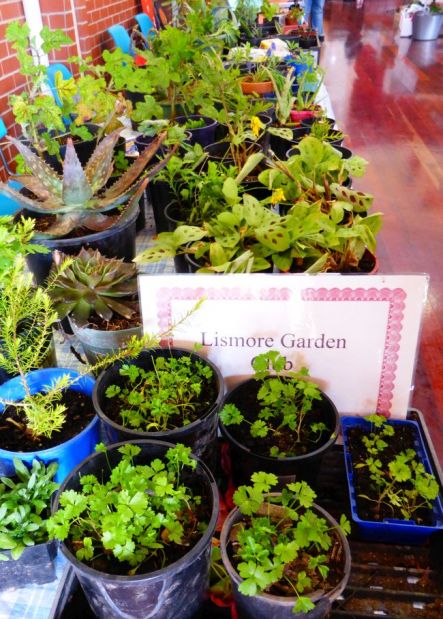 Smoko on the Hamilton Highway burn, Dec 2013

Lismore Christmas street party 2013.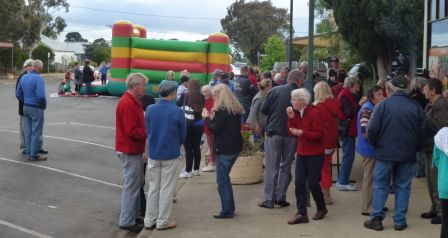 11 Dec Croquet Wimbledon cup won by Robert Fletcher on display at Lismore.
(Click here for more details on the croquet page.)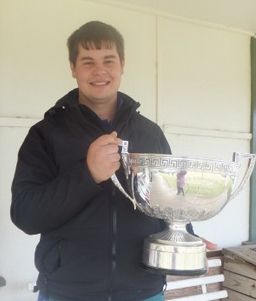 6 Dec Around Australia runners pass through Lismore! Click here for details.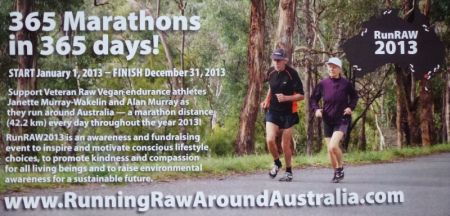 Janette and Alan taking a meal break at the Haunted Gully.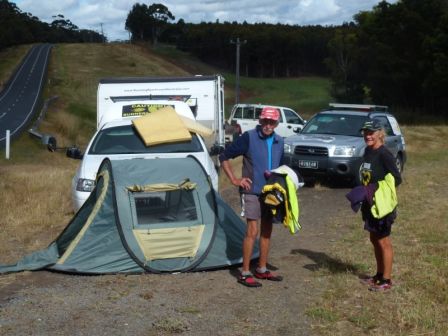 11nov2013 War Memorial plaque unveiling.(Allan Francis)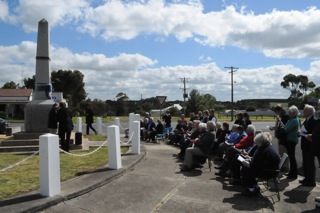 2013 Oct6 Classic Motor Cycle Scramble, showgrounds.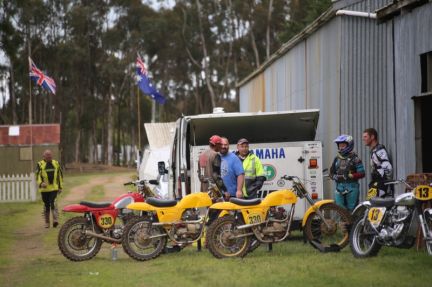 2013 Sept21 Filming of Craft show and Robert Fletcher celebrations .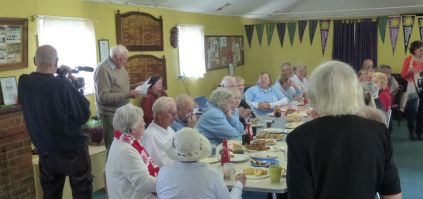 2013 Sept 20 Garden and Craft Show in Lismore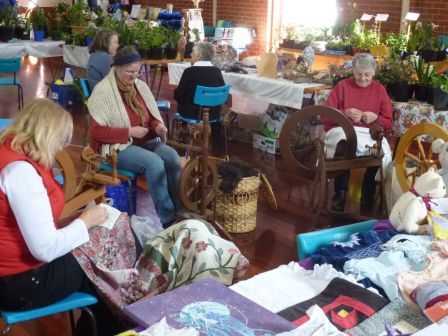 2013 August 20 Robert Fletcher wins World Croquet Championship!
2013august10 Centenary train passes through Lismore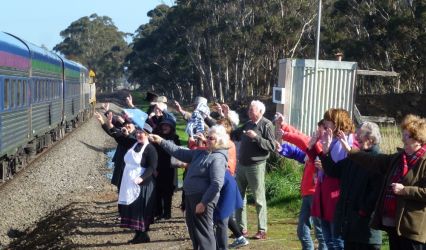 (Welcoming the centenary train)
2013 August Robert and Malcolm Fletcher leave to compete in World Croquet Championships in Hurlington, England on 10 to 18 August. Robert is world number1 ranking. Robert and Malcolm are the current doubles champions.
Click here to see Robert playing and here
Greg is concentrating on his university studies.
(Above: Greg, Robert and Malcolm Fletcher)
2013 july Shire completes the footbridge below the highway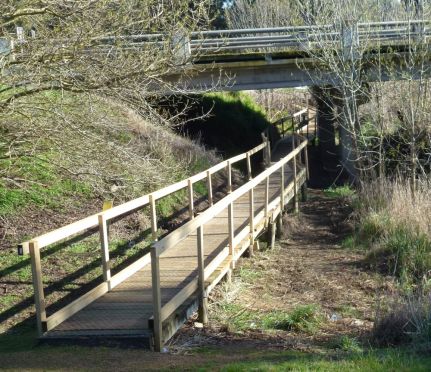 2013 may28 John and Barb Worral presentation dinner.

2013may26 Masonic Hall Centenary

2013may26 Dorothy Gowns display

2 May Lismore businesses and clubs burgled.( Anybody got some photos?) Details later. (This happens most years at Warrnambool Cup date)
25 April Anzac day at Derrinallum.
27 March Hamilton Highway fire burned 330 ha.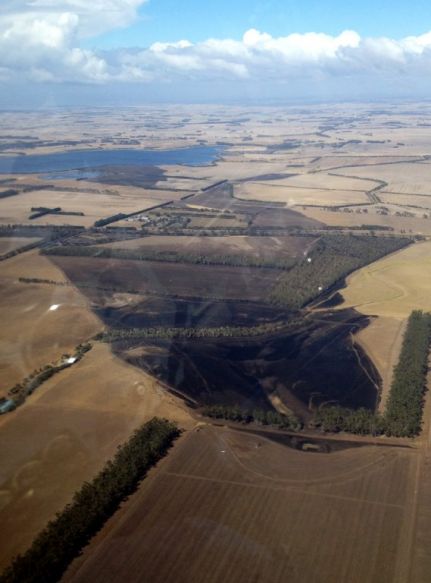 16March13 Mens Shed garage sale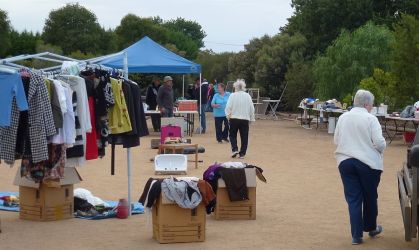 11Nov12 Unveil lone pine at east end of Gray St.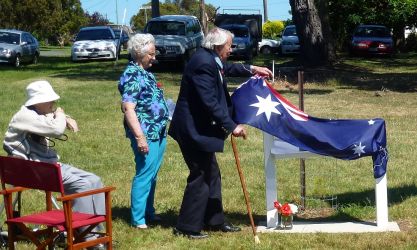 1aug12 Garden and craft group festival at Community Centre.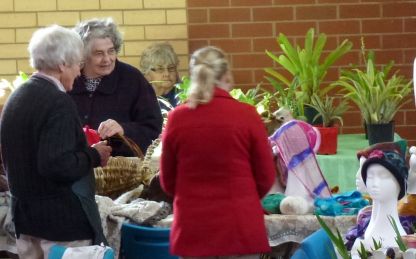 8 july 12 Classic scramble. More details on Classic Motorcycle scramble page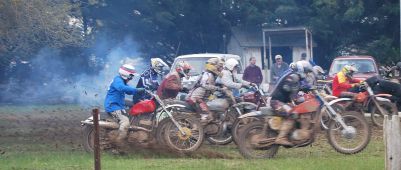 16 May 12 Lismore Hotel Centenary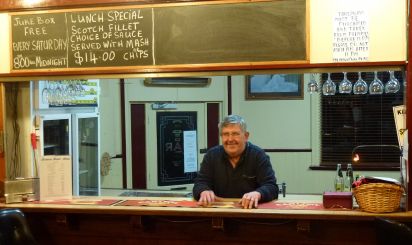 16 May 12 Launch of Lismore Development Plan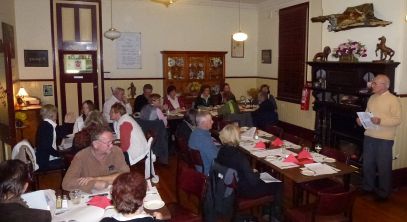 9 may 12 Red locomotive unveiling
22 april history group war service day

21march12 Town development discussions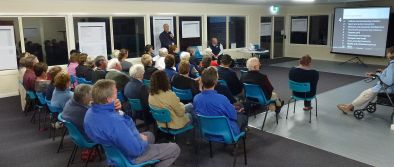 21march12 Mingay - Stockyard Hill powerline discussions

16 Dec Santa comes to town!!!

9 Dec 2011 Lismore Grimwade Park Locomotive to be refurbished.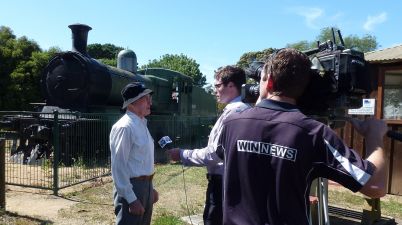 4 Dec Geelengla school plaque unveiled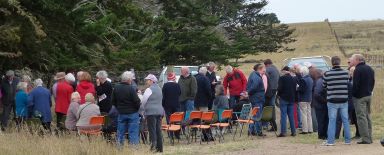 28 Nov Progress Association hosts "community planning" night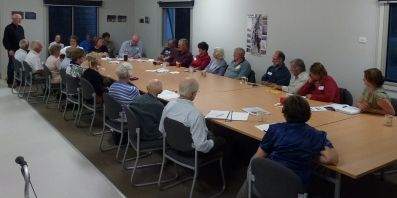 27 Nov Gala Settlement plaque is unveiled.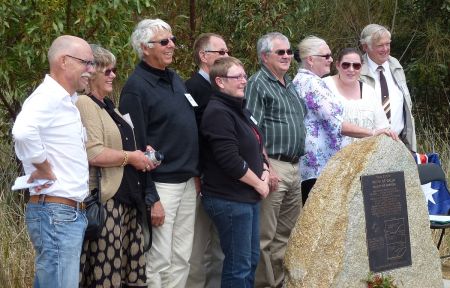 25 Nov "The Annual Ball" gown display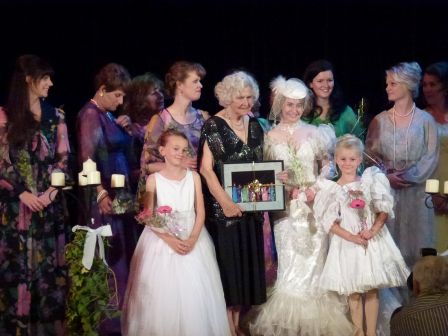 Oct2011 Photography Club competition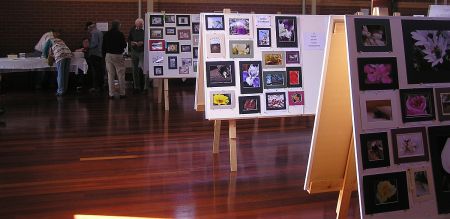 Oct2011 Melbourne to Warrnambool cycling classic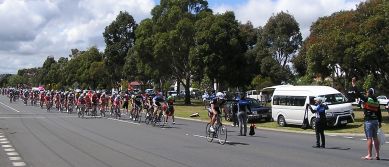 Aug 2011 Lismore Garden and Craft show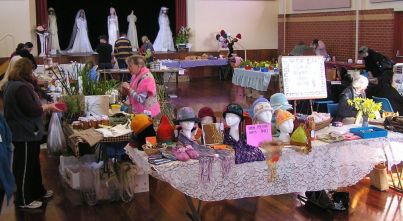 April 2011 Install "Prospect" broken wheel sculpture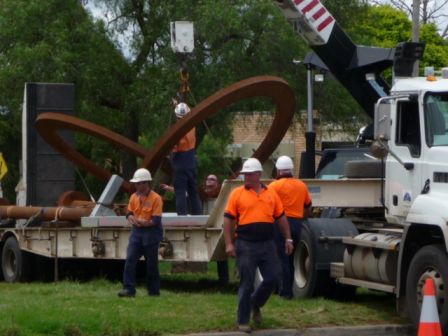 April2011 Open new lismore fire station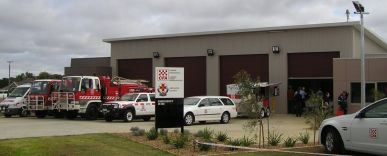 25May2006 Tragic train accident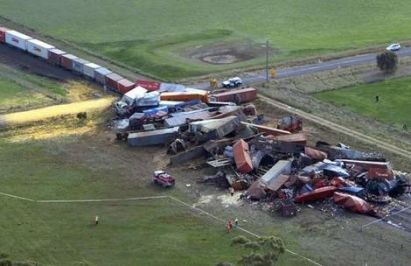 Click here for Skipton flood 15/1/2011 video