Defibrillator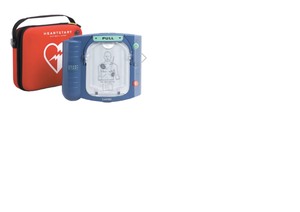 Defibrillators
are at the
police station door
,
post office door
and
recreation reserve wall
near the footy club rooms. All available 24/7.
Click here for a map of
other Defibrillators in Lismore (or Derrinallum) You should also immediately call 000 for an ambulance!
Click on the
red balloon
on the map for details of the model and the times that it is available.
There is a 24hr access Defibrillator in a green box
outside the door of Lismore Police Station.
There is now another in a red box
outside the Post Office, and at the Rec Reserve. (Near the footy clubrooms)
(Also called AED or Automated External Defibrillator)
To find an AED in another town, j
ust type the town name in the search box and click on "Locate an AED".
The link below has 2 videos showing how to use the defibrillator.
How to use a defibrillator?? Click here for a link
Download the "GoodSAM" app
to your phone and log on as an "(alerter)"
This lets you call find an AED anywhere in Victoria or to call a "responder" in any town to bring an AED to wherever you are.
Click here for the GoodSAM flyer
, and
Click here for the GoodSAM information sheet.
These will download as PDF files and explain all the details.
Click here for a video recording
of a recent 30 minute Defibrillator info session in Lismore .
You will be asked for this password
WcFmdaV7