Mount Elephant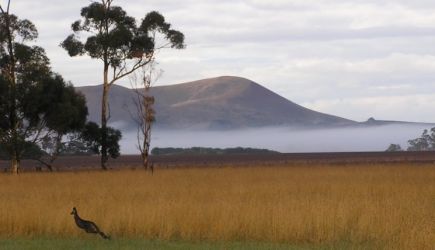 Click here for the main Mount Elephant web site! This is useful for all who want to climb it and to learn about volcanoes.
Click here for the Mount Elephant Centre web site! This talks about the lakes, wildflowers, birds and aboriginal heritage of the district.
Click here for the new Mount Elephant Facebook page .
We are open every Sunday from 1pm to 4pm.
Entry is from the highway 1 km west of Derrinallum.
It is a nice 1 to 2 hour walk around the rim, with stunning views.
Click here for google images of Mount Elephant, and early paintings, photos.
Click here for a map of Mount Elephant points of interest.
Coming Events:
Stonework Play
Sunday 2 April 10am to midday. at the Mount Elephant Centre.