Click here to download the Corangamite Town Walks booklet. Lismore Discovery Trail is on page 10 and 11.
Click here for a map of things to see around Lismore. When you click on each marker a description will appear.
The first information post was placed near the footbridge by members of the committee on 22 April 2017. Signage and more posts will follow soon.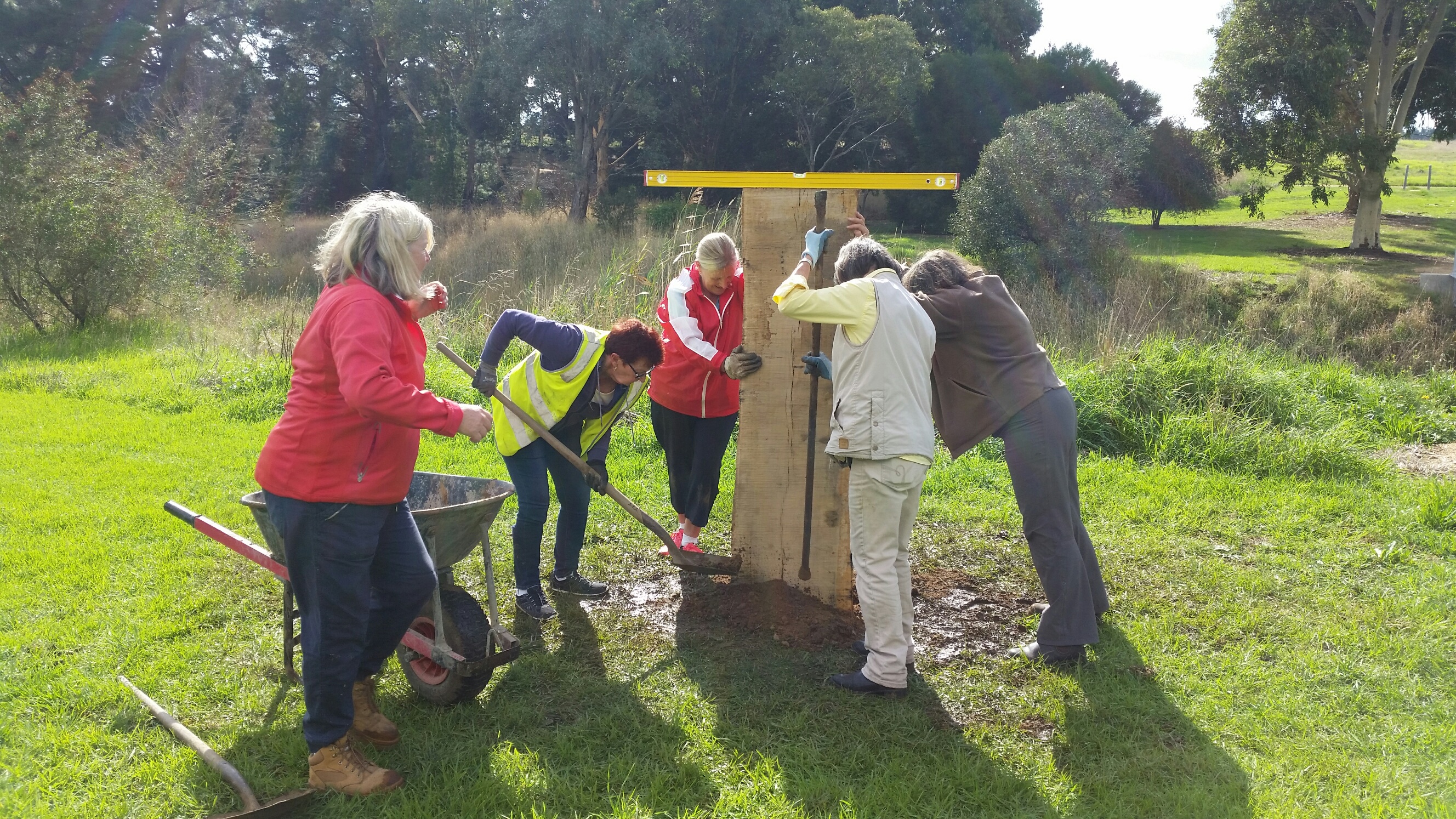 The Discovery trail was officially opened by Hon Geoff Howard MP on 17 Feb 2016.

Geoff Howard MP opening the trail
This followed a "Welcome to Country" by Wathawurrong Elder Bryon Powell.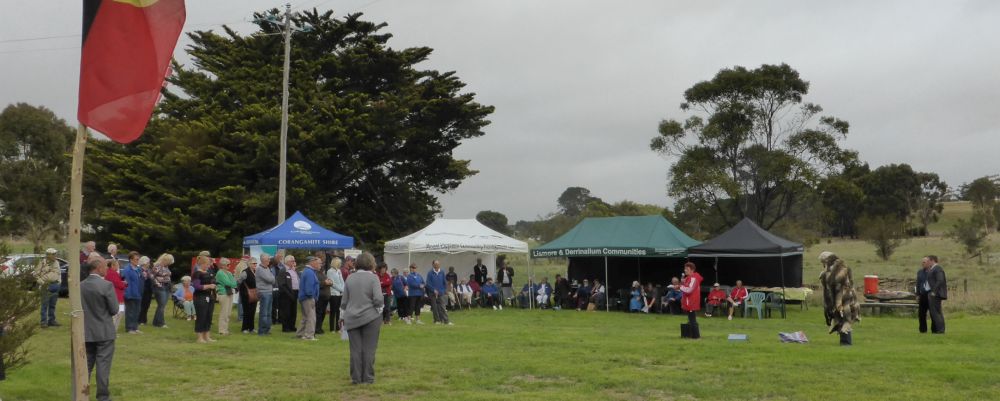 Welcome to Country
Bryon also performed a special smoking ceremony for the students.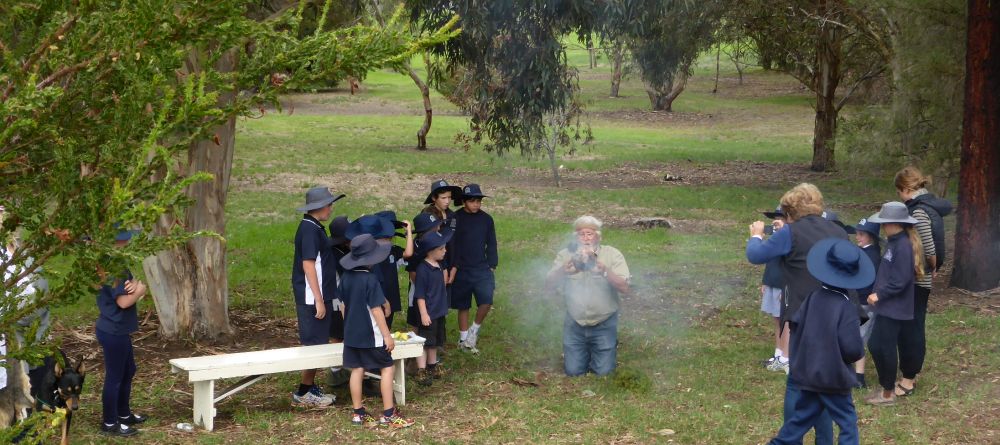 (Click to download the documents below. They will download into a folder on your computer. You then click on them to open them.)
Click here for a poster about the Discovery Trail and includes a map of the 3 trails
There are markers to explain points of interest along the trails.
Click here for the Browns Waterholes marker. (Geology of the area).
Click here for the Honour Avenue marker. (Williams St, World War 1).
Click here for the Presbyterian Church marker. (History of the church).
Click here for the old Lismore Mechanics Institute Hall and Picture Theatre marker. (William St. History of the hall).