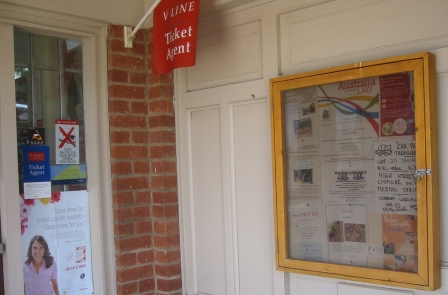 notice board
Notice Board.
The town notice board is in the post office/newsagency entrance,
and also the supermarket door
Also, check the "latest news" in the section to the left........
For latest "Lismore News" (and Derri and Skipton) click here (On the shire web site)
Gallery of notices
These are updated about once each month.
What is listed below would go on it if there was room!
fire info night 4/11/15