Lismore CFA Fire Brigade & Ambulance VIC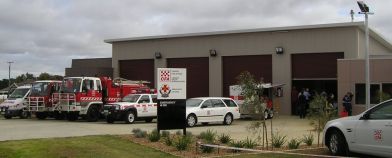 Click here for Lismore CFA Group Facebook page
News:
If you have a fire: Ring .000 They will ask you for your street address.
Notification of planned burns
Click here to see a list of planned Brigade burns, (and stubble burns after March). (Contact Chris to be able to add to this.)
Click here to see the FCV booking sheet. (Contact Chris to be able to add to this.)
Listen to CFA callouts and updates online.
Click here to listen to CFA Despatch (Vicfire). Scroll down to District 6. The HTML5 web player option works ok but with a short delay.
Normally all Districts are combined on this site, but on an active day the other Districts will be on their own sites.
There are plenty of other emergency services from around the world also available.
Or Download the "Broadcastify" app from your smartphone Play Store. (You will need a good data allowance.)
Stubble Burning Workshop
Held at Lismore on 11/8/2015. Click on the titles to download the presentations.(You may have to click on the download to open it.)
Worksafe investigation Lyall Bond, Corangamite Shire.
Permit process Sharna Whitehand, Corangamite Shire
Stubble Burning Investigation Mortlake Police
Farmer practices. Chris Lang, farmer
Regulations
Click here for CFA Act 1958 (with amendments July 2011)
Click here for CFA Regulations 2014 (mainly functions of Brigades)
Fire restrictions lift in May, but may be earlier. However if you plan to make a lot of smoke please tell your neighbours, your brigade captain (Ian Marquand .0409973685) and also Vicfire .1800668511. Otherwise you will have a lot of fire trucks in your yard.
The Summary Offences Act 1966 governs the conditions that you can light fires and stubble in the open air outside the fire restrictions period. (If it does not download you may have to google the sand download it. It is paragraph 11 on page 18.)
Current fires
Track running fires: Click here to look at a satellite 12 hour update of fire hot spots. Select "Current hot spots" and zoom in to Victoria.

Also Click here for a map of running fires. In the box "edit filters and map layers" select "incident perimeters" This will show the outline of forest fires, and sometimes of CFA fire.
Click here for CFA on twitter for updates on fires and incidents
Click here for CFA on Facebook for more updates and gossip
Click here for FireReady App for iPhone showing current fires. Details of the App are here. Download from the iTunes store.
Technical
Click here for a Youtube video of programming the new Uniden listening sets..
Click here for a full manual on operating the Uniden listening sets.
Click here for brief instructions on the Uniden listening sets.
Click here for a local list of command and fireground channels.
Click here for instruction manual for the new Tait radios.
Click here for a complete list of channel frequencies.
Click here for PPE (Protective overalls) care and maintenance. Washing, etc. (May need to log into the CFA Online website.)
Click here for "Operating Private Equipment at Fires" 2004. Section 2.8, 2.9, 2.10 (page 12-13) and section 4 (pages 66 and 67) are the relevant ones.
There is also room for an ambulance.
Local ambulance volunteers are looking for more members. You can help!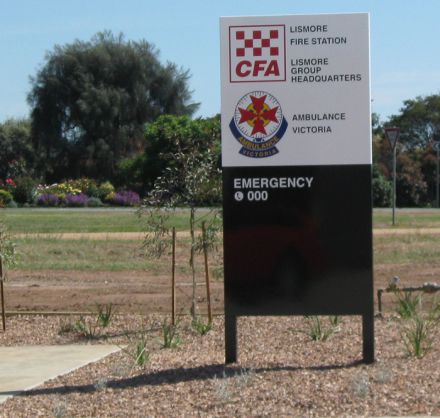 Local fire news
We hope to keep this web map page updated to notify the public of planned burnoffs, and give prograss reports of any smaller fires and incidents.
We also plan to keep a map of raised beds and firebreaks updated for ready reference.
History of earlier fires.
There have been many fires over the years.
This map shows where some early fires have burned.(Click on any of the fires listed on the left of the map screen to bring up the details)
Click here for a map of the fires of 12 Feb 1977 in the Lismore Group area..(Click on the fire or the legend to the left to show the details at that time).
(**For some of the reports listed below CFA members will have to log in when prompted to CFA Online.)
Account of the 12 Feb 1977 Fires around Lismore by CSIRO McArthur, Cheney, and Barber,** (Log into CFA website)
16 Feb 1983 Ash Wednesday Fires (Otways start on page 13)**
25 May 2006 Rail acciden t Transport Commission Report
Major bushfires of Victoria by DSE, with links to maps and photos.
2009 fires Royal Commission final report.
Report of 2009 Pomborneit-Weerite fire Royal Commission Report, ch.8.
Account of the Streatham fires 12 feb 1977 by Colin McKenzie
Details of the fires of 12 Feb 1977 on page 90 of "Grassfires" Ed by Phil Cheney and Andrew Sullivan.
Report of 11 Jan 2005 Carranballac fire .**
You can help!
We are looking for firefighters! It is an interesting activity. You learn lots of skills. We would be pleased to hear from you.
Ring Malcolm: .55962207
We also need administrators. People to use phones, keep a record, update a map, monitor a radio, etc. You would be in the fire station and do not need to be active or fit.
Ring Chris: .55962014 mobile: .0408547015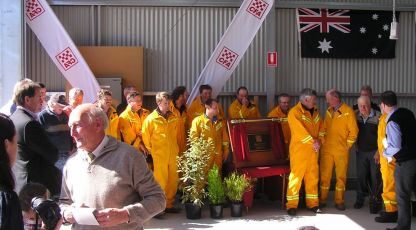 Mingay fire station opening August 2011